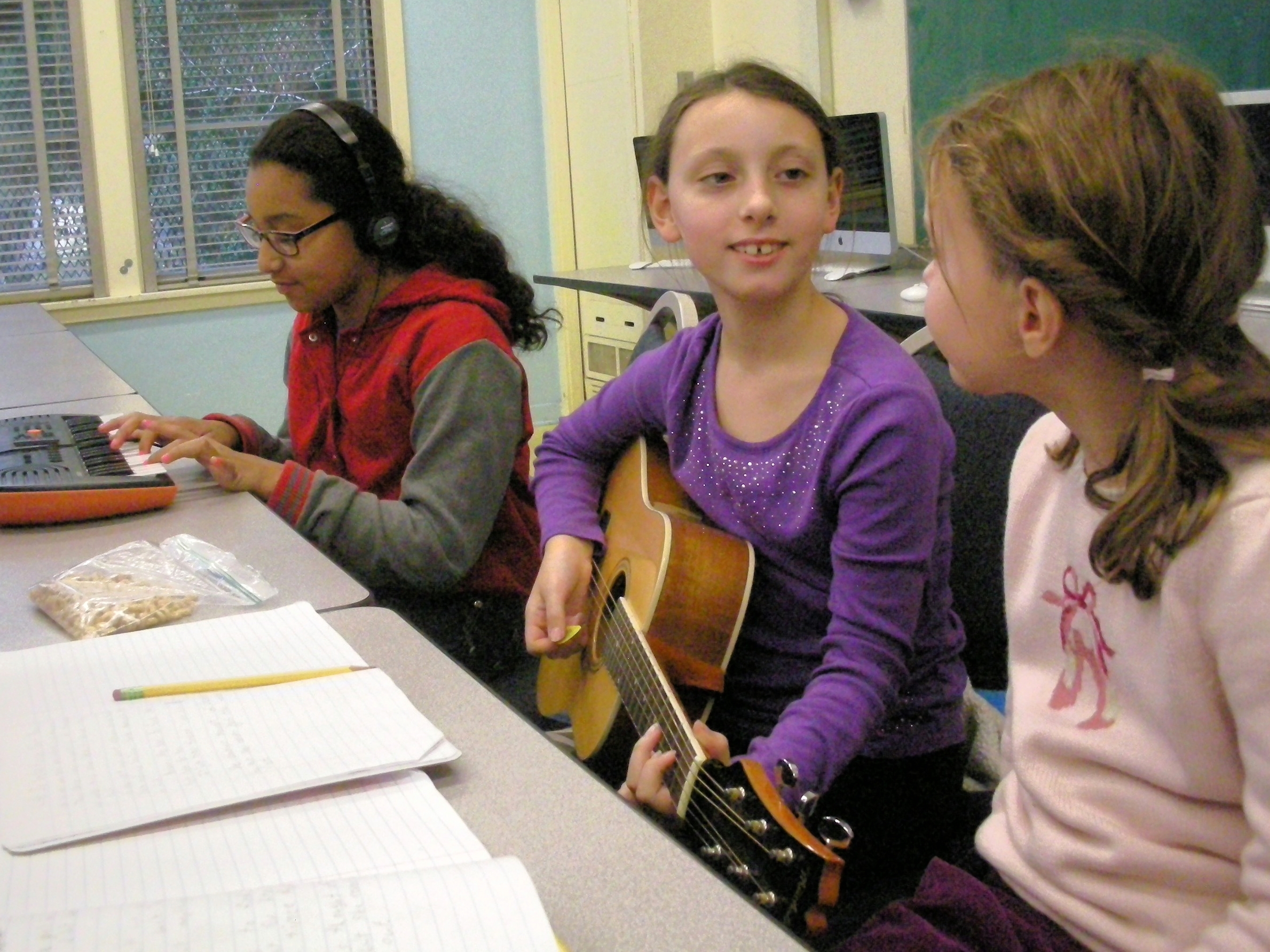 Attention, Valley View Parents: Enrollment for the free after-school music program has begun! Click here to get updates and enroll your child.
Research has found that learning music enhances language, spatial-temporal and mathematical skills. According to Dr. Eric Rasmussen, chair of the Early Childhood Music Department at Johns Hopkins University's Peabody Preparatory, "There's some good neuroscience research that children involved in music have larger growth of neural activity than people not in music training. When you're a musician and you're playing an instrument, you have to be using more of your brain."
At Valley View, we believe music also empowers children with a creative outlet and teaches them focus and self-discipline. We offer the following free after-school music classes to all students, taught by professional musicians:
Music Appreciation (Kindergarten only): This class is designed to teach students the basic elements of music. Activities include musical visualizations, clapping exercises and social team-building exercises.
Keyboard (grades 1-6): This class is designed to teach students the practice of music and strengthens necessary skills in music. We focus on repertoire, reading music and technique. Keyboard proficiency is crucial for students who want to continue their musical education. Two class levels available.
Guitar (grades 1-6): This class focuses on guitar technique and reading music. Like the other instrument classes, students learn specific technique along with general music skills. Topics include basic chords and recognizable guitar riffs. Two class levels available.
Percussion (grades 1-6): In this class, students play a variety of percussion instruments., including drum set, bongos, vibraphone, assorted hand percussion and more. This class focuses on rhythm skills and reading music. Two class levels available.
Vocal Ensemble (grades 1-6): In this class, students learn the basics of vocal technique and how to sing in a group, focusing on harmonization, listening and intonation skills.
Songwriting (grades 3-6): In this class, students learn about writing lyrics, chord progressions and melodies. Past songwriting students have had their songs professionally recorded.
Students perform in shows throughout the year, including the Winter Concert and the Springtacular Festival. Classes often collaborate on projects as well; the Keyboard, Guitar, Vocal Ensemble and Percussion classes have recorded tracks for original songs written by the Songwriting class.
Valley View's Music Program is made possible by a generous grant from the California Institute of Contemporary Arts.